About Us
We are the most fun indoor mini golf, shuffleboard & Ferris wheel place in St. Louis!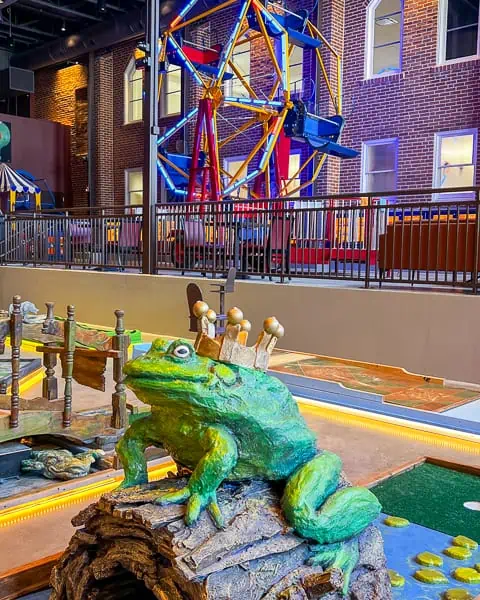 We are unique and one-of-a-kind.
18 holes of indoor miniature golf
Two full-size indoor shuffleboard courts
A fun 5-car Ferris wheel
Pinball and basketball arcade games
Open all seasons and all weather
Delicious food featuring house-made pizzas (including vegan!)
Full bar
Vintage magic posters and display cases glowing with magician and golf memorabilia
Our award-winning 27-ft tall animated neon sign and marquee are a sight to see
Perfect for unique private events like weddings, team building events and birthday parties – we're one of the coolest private party venues in town!
Our Magic Wedding Chapel is St. Louis' coolest wedding chapel. Our staff are ordained and can legally marry you! We have an intimate stage where you can get married or speak or have entertainment.
We're the most unique place to renew your vows as well!
In the heart of the Delmar Loop, St. Louis' most vibrant arts & entertainment district which is bustling with shops, restaurants and live music venues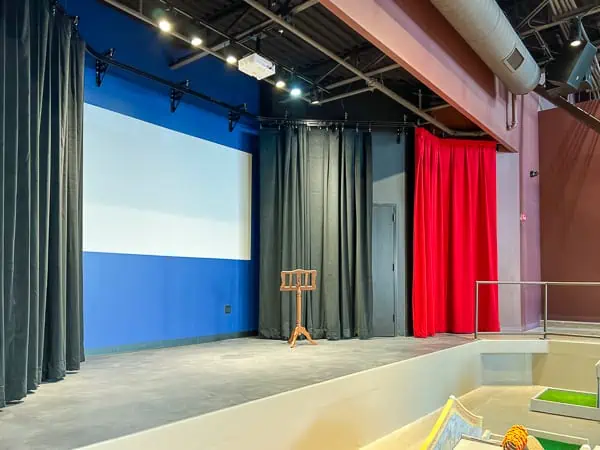 Our Magic Wedding Chapel
Get married or renew your vows on our intimate stage
A large projection screen behind the stage can project your photos or you can choose from our selection of background images such as a tropical beach, the Grand Canyon, or fireworks
Our staff are ordained and can legally marry you
We're one of the most unique places to have a wedding in St. Louis, for sure!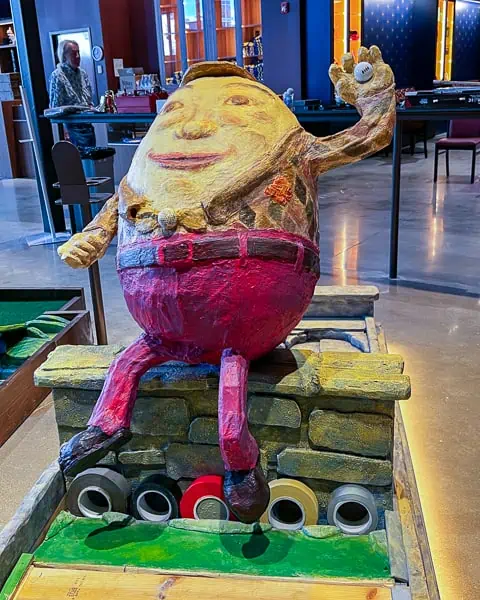 Other great reasons to visit us
Fun place for a first date
Fun place to go with kids
Cool place to take out of town visitors
Cool place for corporate events because people are more relaxed when they're engaging in an entertaining activity
Fun team building activity – putt putt and shuffleboard loosen everyone up and give them something exciting to do other than talk about work
Memorable private party space for an anniversary celebration or a graduation party
Mini golf makes for one of the best bar mitzvah, bat mitzvah, and b'nai mitzvah venues because pre-teens and teens love it
Our Ferris wheel makes us one of the most unique Sweet 16 or Quinceañera party venues in St. Louis – it makes for Instagram-worthy photos!